Panel building Project management ATEX certifications ISO 9001 CERTIFICATION ISO 14001 CERTIFICATION Hasp certification Installation Cable Confection Retrofit Internet of Things Monitoring Hardware engineering Software engineering Panel building Project management ATEX certifications ISO 9001 CERTIFICATION ISO 14001 CERTIFICATION Hasp certification Installation Cable Confection Retrofit Internet of Things Monitoring Hardware engineering Software engineering
Complete in control technology
VMB Automation is a renowned organisation specialised in the design and realisation of hardware and software for control engineering. Our clients are active in the maritime sector, the onshore and offshore sector, the oil and gas sector, the agro-food sector, water management and the steel sector. Delivering the complete picture is particularly appealing to our clients.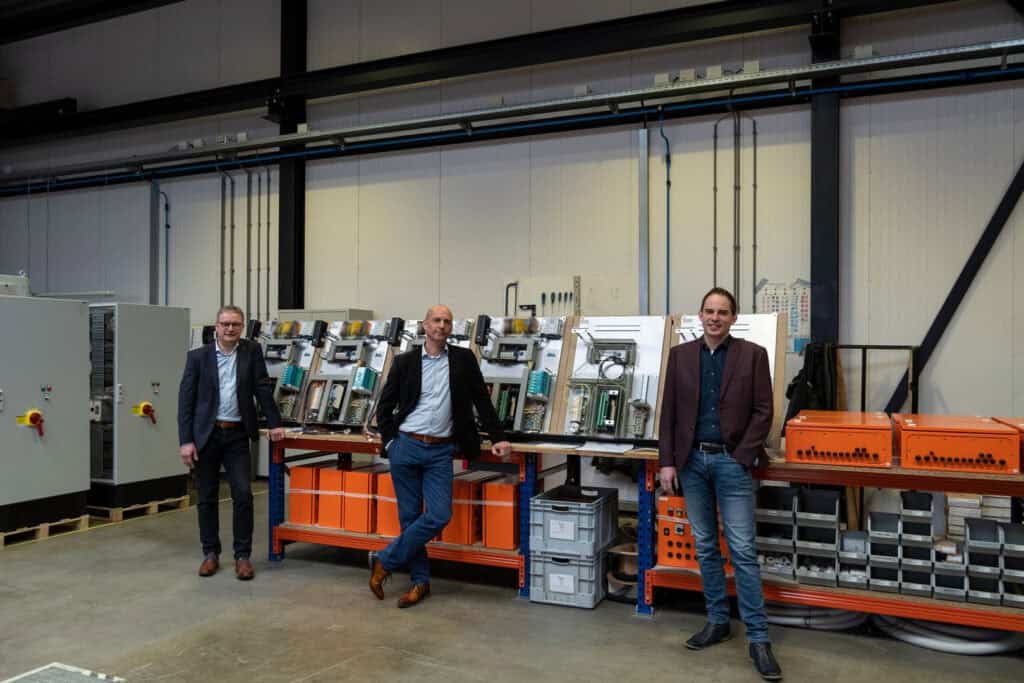 With our automation solutions we connect to your business. We stand for a thorough approach to your project. We can relieve you of all your worries so that you can focus on your own business and, at the same time, have confidence in the intended project result. Our projects are characterised by the following three phases:
We translate your idea into a feasible and reliable solution
In this phase, we turn your project from engineering into a tangible result
KPIs, alarms and points of attention from your machine park are shown web-based in a way that gives you real-time insight. It also saves you money. For example, you do not have to drive back and forth to your applications.
VMB Automation distinguishes itself in the market by its practical approach to projects. The lines are short and we carry out all sub facets in-house. This offers several advantages for you. We assign a project leader to each project with whom you can discuss the content. In this way, we combine structured project management with inspiring interaction.

Our team of employees has the right knowledge and experience to carry out your assignments optimally.
Let us know, and we will visit you, organise a team session or schedule a telephone conversation.